Water, or some kind of gel – this is what we usually wash our face with. But ladies have come to love washing their faces with powder, which is great for all skin types. Why try this trick?
Powder face wash – a cosmetic for the 21st century
Soap, foams, gels – there are many facial cleansers but most of them contain alcohol in their composition, which irritates especially vascular and sensitive skin. Therefore, on the cosmetics market appear more and more natural, organic products, including vegan. Women have recently fallen in love with facial cleansing powder, because it is a cosmetic that was created specifically for gentle cleansing of sensitive and full of imperfections facial skin. What can we find in the composition of such a powder? The base of such a cosmetic are mainly natural clays. Manufacturers of face powders usually rely on flower hydrolates, oatmeal or almond petals, but also organic oils with nourishing and moisturizing properties and essential oils
How to use the powder? Face powder is a specification in the form of a very fine powder. In addition to the fact that it cleanses the skin perfectly, it also moisturizes, smoothes and softens it, so that it is well-prepared for the application of cream, and later also full makeup
Professional beauticians encourage us to use washing powder in two ways and choose the one that suits us better. We can prepare a cleansing paste or mask on its basis. The paste is very simple to prepare. It is enough to mix a bit of powder (a teaspoon) with water. Apply this mixture to the face and massage the skin with circular motions for about 2-3 minutes. After this time, rinse the powder paste with lukewarm water and gently pat the skin dry. The form of a mask with washing powder will be more suitable for people who want to regenerate the skin. To make such a mask, we mix a heaped spoonful of powder in water and add to our concoction a few drops of your favorite essential oil. Apply the prepared clay on your face for about 10 minutes and then wash it off with lukewarm water. We should use the powder maximum 2 times a week. If you do not have a tendency to burst blood vessels and irritation, you can use it even every day
5 reasons to use face powder
1. It is an ecological version of a scrub, which you can prepare at home in your spa
We can use powdered face wash instead of gel. This enzymatic cosmetic cleanses the face, neck and décolleté perfectly. Massage with powder combined with water (it comes in the form of a paste) exfoliates weakened epidermis and allows the skin to regenerate. The skin after such a massage breathes and becomes more moisturized.
2. It accelerates wound healing and gives the skin a radiant complexion
A face powder is an astringent cosmetic that gently cleanses and tightens the pores. It is recommended for people struggling with skin problems, especially acne and even impetigo. It has a nourishing and antioxidant effect.
3. It perfectly deals with the remains of makeup
Makeup remover didn't completely wash away cosmetic makeup residue? Then use an enzymatic facial cleansing powder. This product will remove the remains of foundation, eye shadow and mascara.
4. Its natural composition is good for your skin
Most face washing powders are vegan products, in the form of finely ground powder, so they are ideal even for the most sensitive facial skin. After washing, the complexion is soft and moisturized.
5. Brightens the complexion and restores a youthful glow
After washing your face with the powder, you will immediately notice that your dull and lackluster complexion regains its former color. All thanks to deep hydration provided by the product.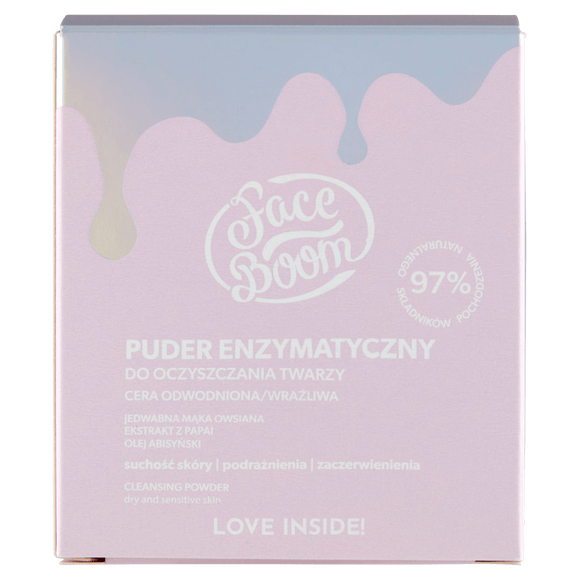 Read also: Beauty secrets of Brazilian women
Main Photo: Rido/ stock.adobe.com