It is no exaggeration to describe the fashion of the 1960s as a kind of revolution – due to a series of important political changes and the sexual revolution. It was also at this time that a new canon of beauty came into effect. Check out what is still fashionable today.
In the 1960s the shapely and strongly accentuated female body gave way to a very slim figure. The model Twiggy with her boyish figure, short hair and big eyes caused a sensation.
Women's closet was full of freedom, but also controversy, it was colorful and heterogeneous. Clothes often had geometric shapes and patterns (often giving an optical illusion), there were also metallic accents, rhomboids, stripes, checks, peas, flowers or contrasting colors – on the one hand there were expressive, strong colors, on the other hand delicate pastels.
There was a lot of freedom in creating your own style, without rigid limitations. It was a time of the emergence of many subcultures, such as hippies and mods. The style icon of the 1960s was Audrey Hepburn, who loved simple sleeveless dresses, scarves and trenches.
The fashion of the time was very diverse. Boxy, trapeze shapes were mixed with soft, loose cuts, mini and maxi lengths. We checked which elements fit current trends and are worth using in your outfits.
Flared pants and mom jeans
The 1960s were all about pants, but there was no one specific cut. They were dominated by, among others, mom jeans, which emphasize the female figure in an unobvious way, have a high waist and are very comfortable to wear.
There were also pants with extended legs, starting with bell-bottoms, which are making a stormy comeback. In the meantime, there are also many variations with a wide leg – palazzo pants or culottes – which are now offered by designers and chain stores alike. However, these models are risky and may optically shorten legs, so it is worth to wear them with heels, or choose such that will not upset the proportions of the figure.
It is also worth having elegant cigarette pants in your closet.
Mini skirt with buttons
Every woman in the 1960s wore a short skirt, which a decade earlier was unthinkable. Bold minis were usually slightly flared, reminiscent of an A-line shape, often with decorative buttons.
We could admire such cuts on the catwalks presenting trends for the current spring-summer season – both in terms of length and applications. There should be no problem with finding the right model for you.
Airy dresses
The birth of the hippie style brought into fashion loose shirts, fringed vests and dresses. These were often maxi length, flowy and with floral patterns. There is no obstacle to use them today.
Flowers undoubtedly dominated this year's trends – small, subtle, expressive, in contrasting or pastel color combinations. A floral dress can be freely combined with a denim katana, leather jacket or trench. The romantic look can be broken up with sneakers.
Boxy coats and trenches
Two types of coats were popular in the 1960s – on the one hand, boxy, flared, not emphasizing feminine shapes, often with ¾ sleeves, were a huge hit, and on the other hand, classic trenches with buttons and belt. Colorful raincoats also conquered the fashion market.
This season is no different. In addition to the iconic beige trenches, coats often have an oversized form and interesting, sometimes bright colors.
Yellow and pastels
One of the most popular colors is yellow, which at first glance seems quite difficult to style. At first, it is best to choose the right shade for your complexion and hair. Yellow looks great with a shirt, miniskirt or sweater, for example. You can also go a step further and opt for a yellow jacket, which will undoubtedly attract everyone's attention. You can also add yellow accessories, like a bag or a scarf.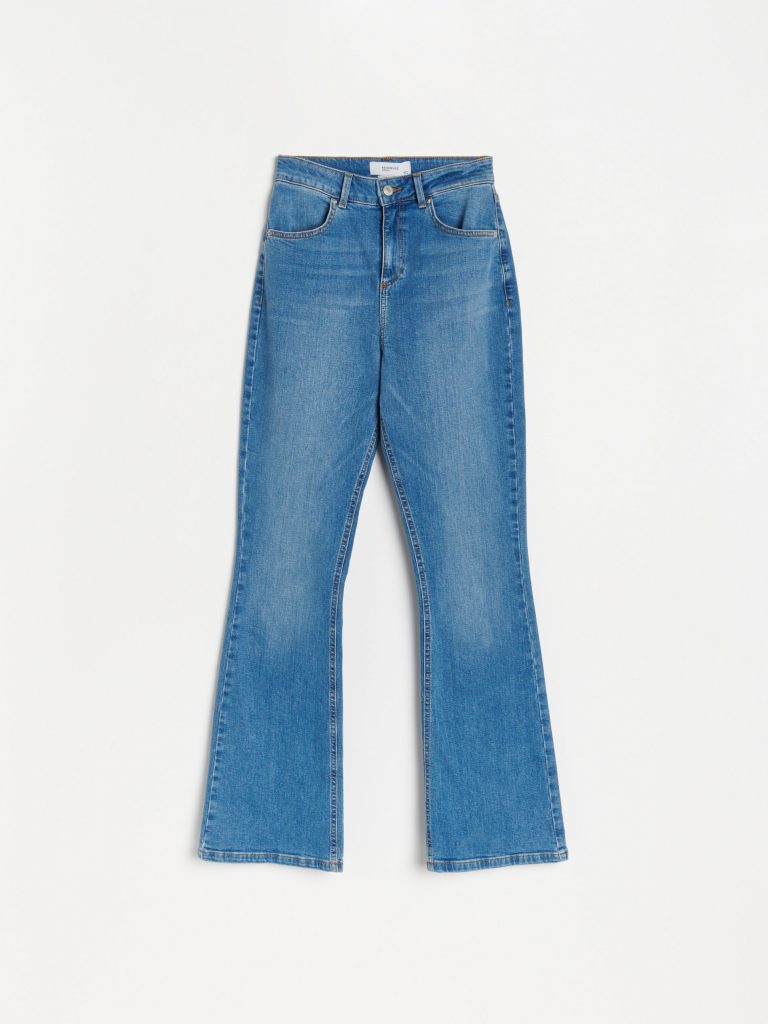 Read also: We move to the 1950s and see what we can learn about style from Beth Harmon
Main photo: Jeremy Moeller/ Getty Images Entertainment/ Getty Images