Warm sand underfoot, the sound of waves bouncing on the shore and the relaxing shade of palm trees. With the eyes of our imagination we can easily move to this picturesque place. But what if we want to experience all this on our own skin? Check out where the most beautiful beaches in the world are!
La Concha Beach, Spain
This beach is located in the middle of the city of San Sebastian and is one of its main attractions. It can be accessed via the Paseo Maritimo sea promenade, decorated with white iron railings and historic lanterns from the early 20th century. The beach itself impresses with its shape, which from a bird's eye view resembles a shell. Two hills, Monte Igeldo and Monte Urgull, between which almost 1.5 km of beach is located, add to the picturesqueness of this place. During your vacation you can try diving into the water from the platforms provided or take a cruise on a cruise ship docked there.
Zlatý Horn, Croatia
One of the most interesting European beaches is located on the Adriatic Sea, on the southern coast of the island of Brac. It got its name from its shape, which from a bird's eye view looks like a narrowing promontory. Depending on wind direction, currents and tides, the beach changes its position and shape. The fine yellow sand mixed with the pebbles gives the beach its characteristic golden color. The place is particularly popular with surfers, kite surfers and windsurfers.
Anse Lazio, Seychelles
Anse Lazio is considered the most beautiful beach in the entire archipelago. All because of the granite boulders that surround it. The climate is also created by rich vegetation – including palm trees and takamaka trees. A wide, long strip of white sand will certainly appeal to fans of sunbathing, and the turquoise, clear water will certainly discover the underwater world before many beachgoers
Legzira Beach, Morocco
Although getting to one of Morocco's most beautiful beaches is not easy, it is definitely worth the effort. As a result, it will appeal to those who do not like crowds. Legzira Beach is a rocky beach, decorated with huge red arches, which form real rock gates. Passage under them dry foot is possible only at low tide. It is worth noting that this natural wonder was created without human interference.
Praia de Marinha, Portugal
Awarded with a Blue Flag certificate and winner of a ranking of the ten most beautiful beaches in Europe by the famous Michelin guide. It tempts with its turquoise Atlantic water and wonderful golden sand. It is surrounded by orange cliffs, making it particularly popular with producers of commercials and spots. Some of the rock walls have created fabulous caves and grottos that can be explored during boat trips
The beach is crowded with tourists and its surface is small, which may deter people who appreciate relaxing in the open space.
Wreck Bay, Greece
The landmark of Zakynthos island. Although small and narrow, it is sure to find plenty of loyal fans. Clear water, which thanks to the limestone bottom acquires a blue color. It is surrounded on three sides by high white rocks, overgrown with not too lush vegetation.
The undoubted attraction of the beach is the wreck of a ship Panagiotis, from which comes the name of the bay. Legend has it that this ship was left by smugglers carrying cigarettes for the Italian mafia. While sailing from a port in Turkey in 1983 near the island of Zakynthos it was spotted by the Greek coast guard. The ship ran aground and is still used as a tourist attraction today.
Rhossili Bay, Wales
The list ends with a beach in the British Isles. It will surely be liked by fans of long walks and secluded places. Less than 5 km of white sand and high, grassy cliffs are a paradise for sunbathers and water sports enthusiasts. Although high tides causing large changes in water level during the day can be dangerous, a well organized warning system protects against danger. Shipwrecks can be seen close to shore during low tide.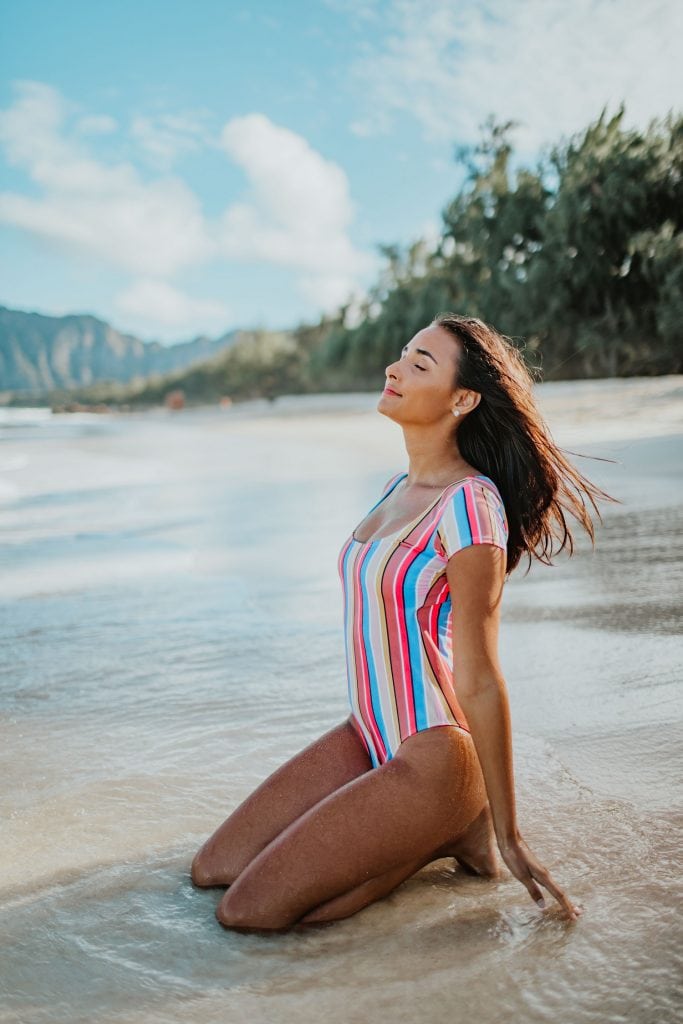 Read also: Dreaming of a private paradise island? You can rent one in the Maldives. We checked how much such luxury costs
Main photo: Asad Photo Maldives/ pexels.com