With a chain, in animal patterns, braided or in mini size – these are the models of bags you can see most often on the streets of France. It-girls perfectly use them in their stylizations. It is worth to follow their footsteps and buy at least one.
French women delight always and everywhere. Their style, class, sophistication and unforced elegance are admired throughout the world. They are also considered to be the best dressed women. Stylizations are always refined, but still natural. There is no place for rigid adaptation to fashion, blind chasing of trends or sticking to uncomfortable clothes.
The basis of French women's closet are basic, but high quality items. Often with the designer's label, but not everyone will know it, because they do not display the brand's logo anywhere – we will not see, for example, a blouse with a huge logo on the chest.
In their outfits they also pay a lot of attention to accessories and jewelry, whose task is to complete the whole look. However, among handbags the most popular are classic models that do not go out of style after one season. French women bet on timeless products made with utmost care, which means that they can be worn very often without any fear of being damaged. They also do not care about rules – an elegant handbag only for an evening, and a braided basket for a picnic? Absolutely not. They wear whatever they want and whenever they want. So we checked, which models of handbags are chosen by French it-girls.
On a chain
No it-girl can do without a handbag on a chain. It is a must-have in their closet, since the famous 2.55 handbag from Coco Chanel appeared. What's more, they wear this model successfully every day – with dresses, pants, sweaters and even… sweatpants – most often in black, but they are not afraid of other colors either.
Moreover, depending on their preferences they choose a massive or delicate chain. This jewelry accent always adds nonchalance to the whole outfit.
When choosing a handbag on a chain, it is not worth saving, it is better to bet on a decent and solid one. Firstly, it is fashionable now and will be fashionable even in twenty years. Secondly, poor quality chains will blacken and lose their color, making the bag unfit to be worn. Thirdly, if it is quilted, the threads may get pulled and torn, which also disqualifies it.
Animal patterns
French it-girls also like to wear bags with animal patterns or single-colored, but with texture resembling crocodile or snake skin. They are able to combine them with the rest of their closet to create great looks.
It may seem that such models are quite risky, as there is a great chance that we will exaggerate and instead of an interesting style it will turn out to be vulgar or overdone. Nothing more misleading. It is worth to see how it-girls wear them in a feminine way and create similar sets. In their version, even a bag in cow patches looks phenomenal.
Braided basket
With the coming of warm months, we can see baskets in various forms in French women's outfits – soft, braided bags, straw baskets, wicker buckets. These models conquer the streets of France and it-girls are eager to promote this style.
The baskets look natural, casual and chic at the same time. They match not only airy dresses, but also pants, cardigans and jackets. They can be matched in many ways. They are also practical, as they can accommodate really many things.
In mini size
It-girls do not always choose big models, but they often lean towards the mini version (or even one that you can put only lipstick and tissues into). Tiny handbags are extremely neat and perfect for everyday as well as for the evening.
Most of them take the shape of a baguette (which by the way are extremely fashionable now) or a trunk. Black is the dominant color here, but it-girls have more of them in their closets, so apart from toned-down ones, you can also find models in vivid colors, such as yellow or cobalt.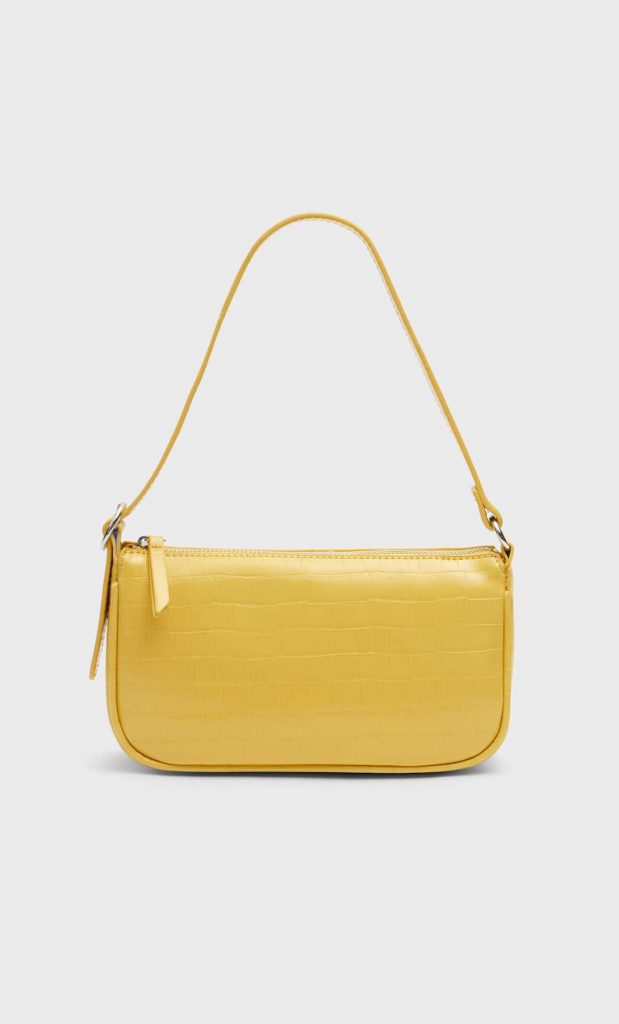 Read also: Scandinavian women know that these 3 pieces of jewelry guarantee the success of any styling
Main photo: Jeremy Moeller/ Getty Images Entertainment/ Getty Images